Gallery Assistant (Entry-level)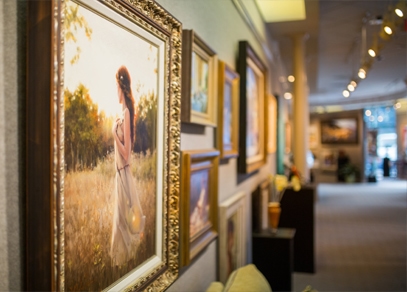 The Art Shop is seeking a gallery assistant (Entry-level). Position responsibilities include but not limited to:
Essential:
Open and close the gallery
Assist with the general running of the gallery space
Maintaining art inventory
Promptly and warmly welcome guests to the gallery
Field and direct customers in the gallery
Field and direct incoming phone calls. Must have an excellent telephone manner.
Re-merchandising gallery displays
Maintain general gallery cleanliness
Highly organized
Ability to learn custom frame design
Check in framing packages, call clients & assist with pick ups
Must have a strong customer service orientation
Ability to learn to create domestic and international shipping labels
Assist with corporate projects
Track customer special orders and check-in incoming packages
Maintain frame wall organization
Desirable:
Knowledge of Photoshop
Copywriting skills
Ability to photograph artwork/products to a high quality
Previous custom frame design experience
Retail experience
This position can be  full-time or part-time.
The Art Shop is open Monday through Friday 10 am – 6pm and Saturdays 10 am – 5pm.  Some Saturdays required.
APPLICATION INSTRUCTIONS:
Please send a resume and short answers to the questions below to:   [email protected] with "Gallery Assistant" in the subject line. No phone calls please.
1. What appeals to you specifically about The Art Shop?
2. Tell a professional anecdote about yourself that exemplifies your value in a team setting.
3. What is your most memorable art experience to date?