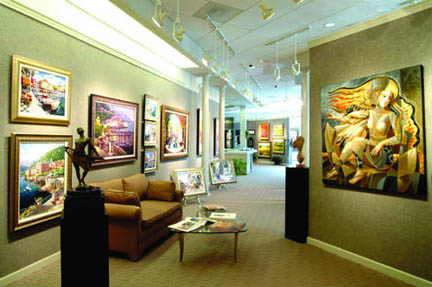 We're often asked how we select the art that hangs in our gallery. The simple answer is we select what we think will sell. How do we know that? Experience. That's not to say we haven't made a few boo-boos over the years. (There was that piece with the monkey sitting on a piano that stuck around for a few years, but that was a long time ago. We finally sold it/unloaded it to our sister-in-law who loves it.)
A recent article in THE ART NEWSPAPER talked about how subject matter, color and shape all impact a painting's market value. While there are always exceptions to these rules, here are some of their findings:
Light backgrounds generally sell better than dark backgrounds
Beautiful young women and children sell better than ugly old men. (Go figure.)
Sick children and widows wearing black sold well in the Victorian era, but they're a hard sell today. (No surprise there.)
A good humored woman sells better than a grumpy one and "even the faintest hint of a mustache on an otherwise beautiful woman immediately lowers the value." (Hence, the title of this blog.)
Men in uniform (especially a red one) sell better than men in ordinary clothes.
Female nudes sell better than male ones, but anything overtly sexual doesn't sell (at least not in a gallery – the Internet is another story).
Landscapes sell better when there are horses or figures in the foreground.
Recognizable cities such as Venice sell better than unfamiliar ones.
With still lifes, florals sell better than fruit. Within florals, roses are top sellers and chrysanthemums, the worst. (No one wants to have to spell it.)
Water in a landscape or seascape increases its value, but only if the water is calm. Depictions of rough seas and bad weather detract from it. (You don't want to get nauseated looking at your art.)
The "yuk factor" in any art piece makes it a hard sell. There is little stomach for art featuring death, destruction and excrement. (You have to wonder about artists who would pick this subject matter. Bet they're fun to be around.)
There is a hierarchy in the animal world as well – especially dogs. Spaniels, terriers and setters sell better than Pomeranians, Alsatians or collies. Pedigrees sell better than "mongrels". (I don't like that word. My mixed breed rescue dogs are beautiful!) An animal's face sells better than his rear end.
Size and shape are important: Horizontals sell better than verticals and round or oval works are a difficult sell. While "big" used to be a deterrent, large pieces are now sought after.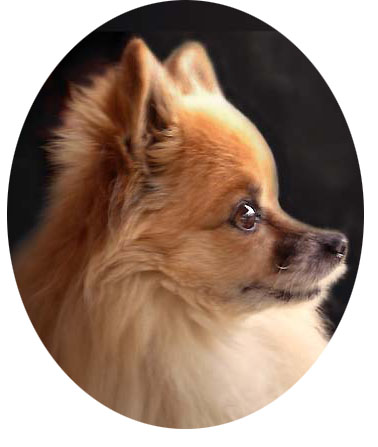 A quality painting by a top artist will sell regardless of its subject matter, but if you're a budding artist, you might want to reconsider that oval painting of a Pomeranian's rear end.